"Colour is a power which directly influences the soul."
As a child in Mumbai, India, I grew up surrounded by rich and vibrant colors - the 
clothes, the markets, the foods, the terrain. One of my most vivid childhood 
memories is Indian women draped in brightly colored saris selling fruit such as 
sitafal (custard apple) and lychees in the fruit markets.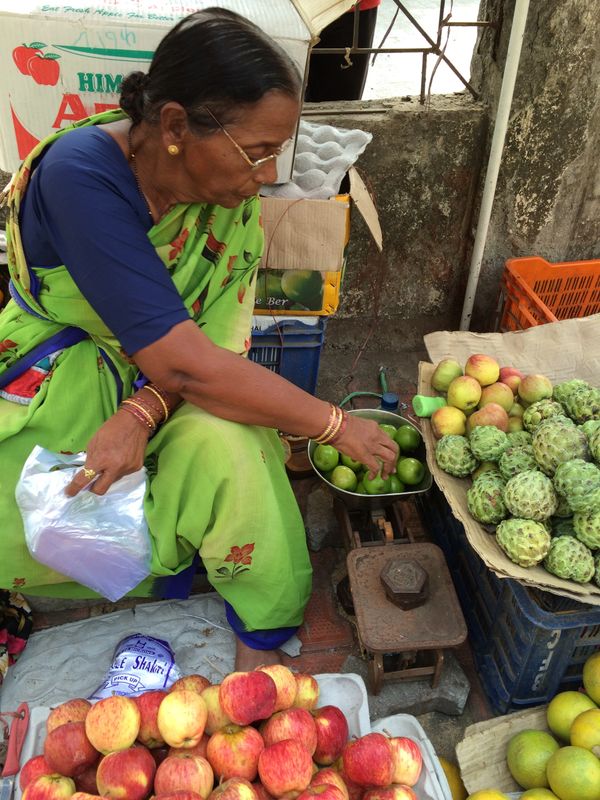 When I made my home in the United States, I brought my saris with me and the c
rimson reds, emerald greens and golden yellows exploded with color in my closet.  
I quickly learned, however, that Vermont winters do not lend themselves to wearing 
saris with a bare midriff and it was all too easy to trip over them in this new terrain. B
ut, still, all the colors in my closet called to me.
Another love I brought from my birthplace was my love for the practice of yoga. Just as with color, yoga is an integral part of my daily life. One day the idea came to me to bring these two loves together; why not take the beauty of sari cloth and make a yoga mat bag?! The rich and vibrant colors would not only bring joy to me but could bring joy to others on a daily basis. And so the idea of the Meluha sari yoga mat bags was born; let me share my love of color and yoga with you!